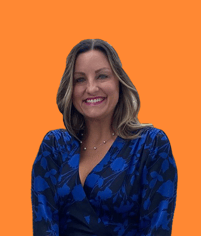 Sara McKeon started with The John Roberts Company in 2019. Sara has held various marketing management roles for over 15 years with top industrial manufacturing companies. New to the print industry, she brings a fresh perspective to what our clients' needs are.
Sara's passion is telling the John Roberts story and helping to make the jobs of marketers and designers easier. Much like our clients, every marketing decision needs to prove an ROI. The marketing teams' goals are simple – 1. be easy to understand and 2. be easy to do business with.
When Sara is not working, she enjoys spending time with her husband, Andrew, and daughter Emma. They can most likely be found on the golf course or on the lake wake surfing.
CONTACT INFO
Sara McKeon, Director, Marketing & Communications