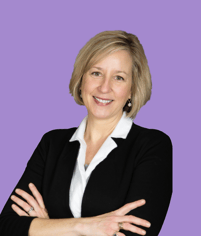 Wendy Nelson has been involved in the printing industry her whole life. With a father in the printing industry for more than forty years, she admits that, "printing is not only in my heart, but in my blood too." She joined The John Roberts Company in 1996 and has been involved in one way or another ever since.
Wendy is mostly motivated by the challenges and adventures that printing can bring. She is always humbled by how fast-paced the changes in the industry occur and how much there is to learn. However, that is the exciting part of the business too. For someone who likes to tackle new opportunities, printing is the perfect environment. From researching possible new leads and introducing them to The John Roberts Company's capabilities to plant tours, Wendy enjoys it all.
In her off-time, Wendy enjoys time with her husband and two children, walking the family dog, cooking and reading.
CONTACT INFO
Wendy Nelson, Director, New Business Development