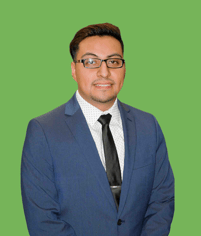 Pedro Ruiz came to the United States at age eleven. After graduating from high school he worked in several different industries where he learned something new and valuable about himself and his future direction. While expressing his artistic side, he also gained insight into leadership, team building and most importantly, customer service.
In 2015 Pedro joined The John Roberts Company in the mailing department. Here he quickly found the opportunity to learn, operate and eventually master many complex machines. For someone who likes a challenge, Pedro found it an exciting environment. However, in a few years he was ready for a new challenge and joined our sales department. He comes to work every day ready to give 110%. Pedro is a respected and skilled employee and a trusted resource for many.
Family is everything to Pedro. When not working, he enjoys outdoor activities with his wife and their three beautiful children.
CONTACT INFO
Pedro Ruiz, Account Executive