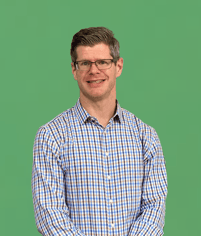 Shane Snyder is the Director of Client Services at The John Roberts Company. Shane started in the Print Industry in 1995; attending college for Color Management and Reproduction.
Over the course of the last 25 years he has worked in Graphic Design, Prepress, Print and Mail Customer Relations, and Digital Production Management. In 2015 he began managing a series of customer projects that required Fulfillment and Storefront technologies -- the successful execution of which ultimately lead to him being asked to lead those teams at John Roberts. As the Director of Client Services Shane gets the opportunity to let his analytical and organizational sides shine.
Shane and his wife Cathy have three daughters. Shane counts audio tech, travel, fitness, and Star Wars trivia among his myriad interests.
CONTACT INFO
Shane Snyder, Director, Client Services