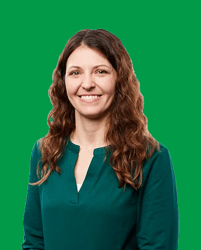 Emily Schultz is the Vice President of Client Services at The John Roberts Company. As Leader of the Customer Service team, Emily is tasked with managing this exceptional team while focusing on exceeding the needs of our customers. Emily loves finding opportunities to improve the customer experience and she wants to know everything about print.
Emily holds a Bachelor of Science in Graphic Communications from University of Wisconsin-Stout. She has completed extensive print industry sales and management training and has also held many roles ranging from print production to Vice President of Operations.
Emily enjoys cooking, traveling, and spending time with her family.
CONTACT INFO
Emily Schultz, Vice Present Client Services