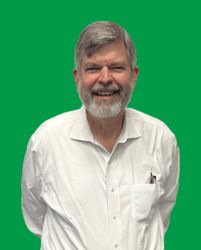 Greg Dooley, Chief Financial Officer, had been with HM Graphics for 22 years. He enjoys the variety of his work and the challenges presented daily. Having recently assumed the role of CFO for The John Roberts Company, he looks forward to contributing to many more years of success and prosperity.
Greg is a strong finance professional with a Bachelor of Science Degree focused in accounting from University of Illinois at Urbana-Champaign - College of Business.
When Greg isn't working (a rare occasion) he enjoys family time with his wife and 3 children, including lots of sports.