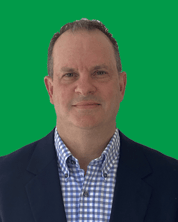 Jeff Nelson is the National Senior Account Executive at The John Roberts Company overseeing and directing our Milwaukee location's activities and operations. Prior to being named General Manager, Jeff began his career at JR as a customer service rep in 1992, then successfully transitioned into sales for 22 years.
For Jeff, being involved in printing still proves to be both exciting and rewarding. He knows that in this fast-paced industry and world, relationships are still very important and help bring the best results for each project. Jeff continues to look forward to what the future holds for the printing industry.
Jeff and his wife Wendy have two teenage children. When not working, the Nelson family can likely be found on the golf course, taking in a sporting event or traveling East to visit family.