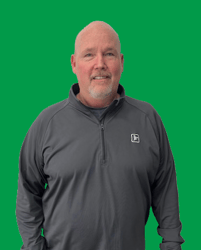 Pat Harmon has been involved in the printing industry for 35 years. He started in 1980 right after high school. He was a messenger person at a printing company delivering proofs. After a few years, Pat had the opportunity to work inside the plant as a second pressman on a web press. After time spent in the pressroom, Pat gained experience in the bindery and then shipping as a logistics manager. He moved into customer service as an account manager and also worked in operations. This experience gives Pat the talent and savvy to fulfill his current role as an Account Executive at The John Roberts Company, where he enjoys working with his customers from all over the country.
Pat finds motivation in the variety of services offered at John Roberts. He is rewarded by helping customers find new and creative ways to stand out from the competition. Every day is an exciting challenge to fulfill a customer's need and expectation.
Pat enjoys biking, cooking and traveling with his wife, Teri. He is an avid golfer, and takes every opportunity to be on one of Minnesota's beautiful golf courses.
CONTACT INFO
Pat Harmon, Account Executive