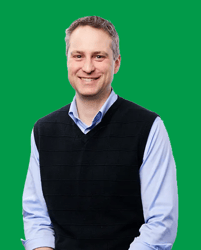 Tom Wolf has been involved in the Printing Industry for fifteen years. During college, Tom worked at a small print shop near school. After graduation, he spent several years working for a customer of John Roberts. In 2012 he was asked to join The John Roberts team as a Customer Service Representative. He soon became a full-time Account Executive.
Tom has been involved in the Digital, Sheetfed and Web side of printing. He is rewarded by watching his projects flow from concept stage to shipping. He is motivated by helping customers with each specific communication goal and printing a real tactile product.
In his down time, Tom enjoys family time with wife Cara and their two daughters. He also enjoys running, reading and eating.
CONTACT INFO
Tom Wolf, Account Executive