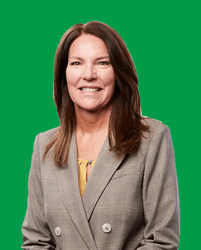 Kimberly Heiser is the Senior Marketing Manager at The John Roberts Company and brings unique experiences to her role. Most recently, she served as Senior Program Manager for a global technology Fortune 500 company where she was responsible for strategic customer programs in North America, Canada, and Latin America. She appreciates the family-owned dynamic at John Roberts and its nimbleness to address issues as they arise quickly.
She attended the Minnesota School of Business and St Thomas University. She is energized by creating more streamlined and impactful experiences for our customers to succeed with our solutions. Sales enablement is challenging and fun, making each day exciting.
Kimberly is passionate about her family and faith. Hiking, biking, and traveling are favorite activities.
CONTACT INFO
Kimberly Heiser, Senior Marketing Manager